ATA Members save 25% on webinars.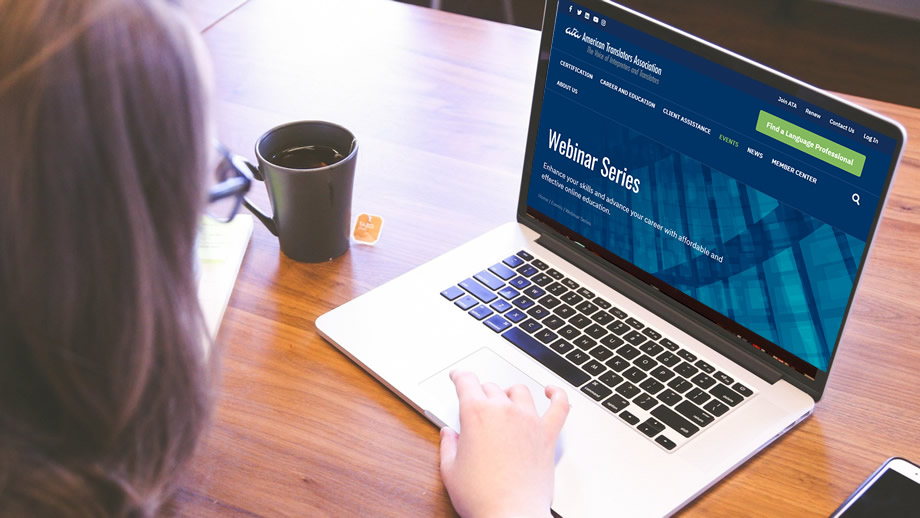 ATA webinars are designed to help translators and interpreters strengthen their skills and expertise with experience-based information and techniques.
Attending live virtual events allow you to ask the presenter questions. You will also have access to the webinar on demand to view again at your convenience.
Visit the ATA website for an overview of upcoming webinars and to register to attend a live event.